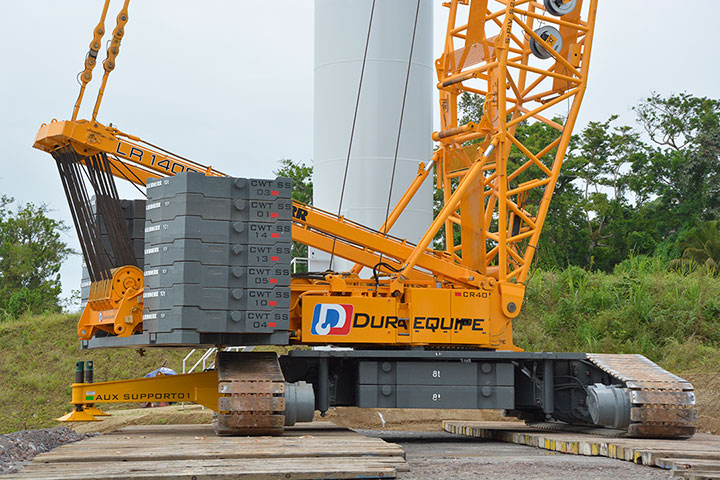 Heavy Lifts
Your Objects in Good Hands.
If you have a project that requires heavy lifting, Duraequipe is able to provide everything you need. Our cranes are quickly available, and can be deployed all around the Caribbean and Central America. We offer crane services ranging from 50 Metric tons up to 1800 Metric tons.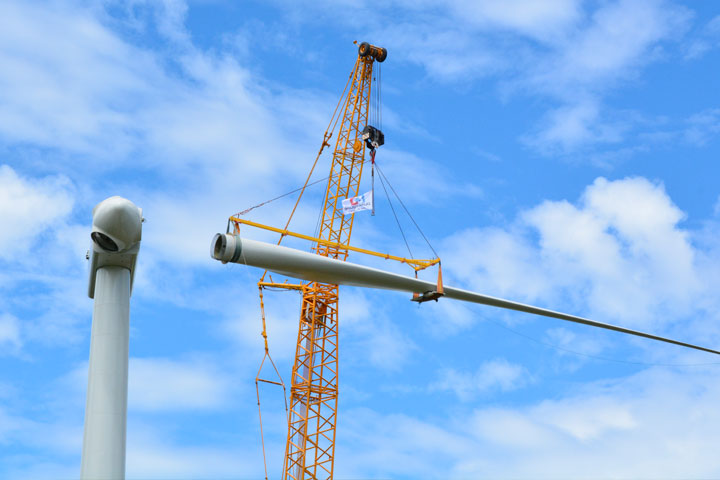 Wind Turbine Service Solutions
Organized Processes.
We provide wind turbine service solutions for Vestas in the Caribbean.
Our experience and competences in wind turbine solutions includes:
Transport of wind turbine components (including sea freight)
Craning of all wind turbine components
Service agreements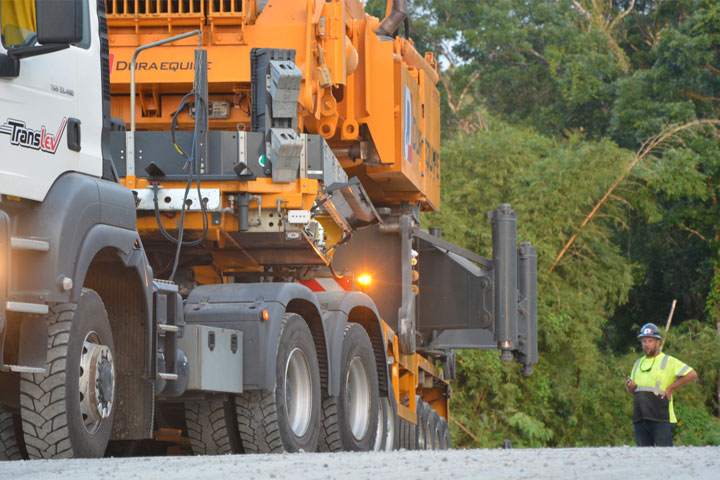 Engineered transport
We have got you Covered.
With our partner company DURATRANS we offer a complete vertical and horizontal lift service and provide safe and cost effective ways of transporting large and heavy objects.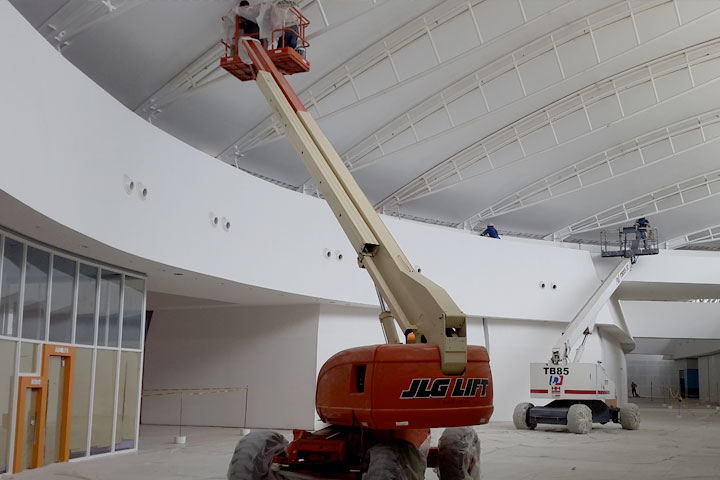 Equipment Rental
In need of equipment?
Duraequipe offers a wide range of equipment. From all kind of aerial excess equipment, forklifts, generators, etc. All equipment is certified.